Online English. Native teachers. A Fun & Fast Investment in Your Future!
Looking for English language solutions for your team? You arrived at the right place!
We offer a range of business English courses so your team can speak like a native in the shortest time possible!
We offer you the chance to expand your business capability outside the country's reach and to give your team the confidence to voice their opinions inside and outside of the boardroom.
Ted Talks - Learn English Course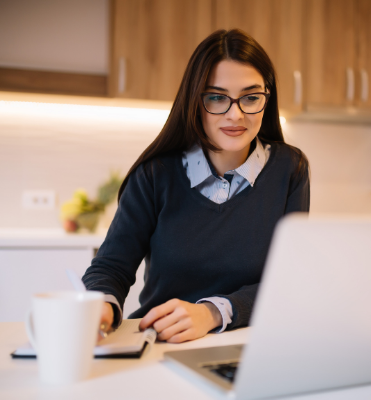 Ted Talks and National Geographic got together to create an innovative English language learning software, designed to get maximum results in minimal time, through the power of storytelling on a wide range of thought-provoking real-world topics. The series includes 40 topics over 4 levels, with each level taking around 32 hours to complete.
Great ideas stimulate learning and inspire great communication and TED Talks Learn English program brings the power of ideas into the classroom to help learners find their own voice in English to become successful global citizens and future business leaders. It's all about real people, real places and real language. With speakers from all around the globe, this groundbreaking program will empower students not only to speak and understand English spoken with many different accents but also to understand different cultures, customs, thoughts and ideas.
Price: On demand
Duration: 60 minutes
Frequency: 2 times a week or 120 minutes once a week
Details: 4 months to complete each level
Express Work Skills Mini Courses

- Business English
Our series of short Business English courses for different  professions, work skills, and industries are ideal for students in employment who want to communicate better in English and make progress quickly. Each short course incorporates engaging topics, motivating role-plays, key language points, useful phrases, and framework strategies for each specialist subject. 
Price: On demand

Duration: 60 minutes
Frequency: 2 times a week or 120 minutes once a week
Details: 4 months to complete each mini course
Students can choose to take a course relevant to their specific business unit or to acquire specialist knowledge on standalone skills in the following areas:
• Meetings • Presentations • Negotiating
• Emails • Socialising • Telephoning
• Logistics • Energy Industry • Telecoms & IT
• Customer Care • Accounting • Legal
• Marketing & Advertising • Sales & Acquisitions
• Human Resources
International Excel Course

- Business English
Our Business English International course is a time-tested irreplaceable professional development course for re-training business professionals for foreign economic activity and work in international firms. This fully immersive course takes around 64 hours to complete and is specifically designed for adult professionals who need to excel in English for both work and pleasure.
Price: On demand
Duration: 60 minutes
Frequency: 2 times a week or 120 minutes once a week, booked in 4 months block
Details: 8 months to complete the full course
Key features include: 
• Global lifestyle topics to get adult professional learners talking 
• Stunning video, documentaries and authentic interviews in each and every unit 
• A Works skills section covering topics such as telephoning, emailing, and looking after visitors to ensure learners develop the skills they need to excel in the workplace 
• Review sections, with notes on grammar, functional language and extra activities 
• A vocabulary/ pronunciation for life and work section that enables learners to develop a broad range of vocabulary for use in social and professional contexts.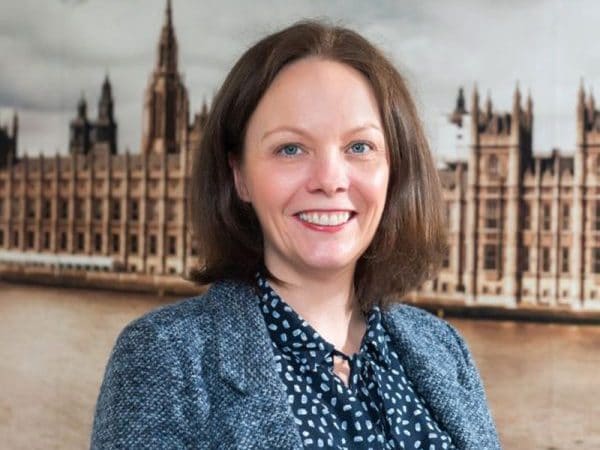 Corporate Packages
All courses are tailored to your business needs and objectives. We also offer additional services such as proofreading and editing of corporate communications in order to expand your global reach.  
Book an appointment now, to learn about our offers.
Prices, frequency and duration: On demand
Meet our clients and teachers
I heartily recommend it! Samantha is a beautiful soul and very attentive with the children! The activities are attractive, the children relaxed and always excited about what they have to do next during the class!
Ruxandra I.
⭐ ⭐ ⭐ ⭐ ⭐
Samantha is very dedicated and the children are learning British English through playful creative activities! During class the atmosphere is nice and relaxed, and the children happily attend it! I gladly recommend it!
Claudia S.
⭐ ⭐ ⭐ ⭐ ⭐
I am very happy to have discovered Native English School! The atmosphere is welcoming! I've chosen Summer School classes and could see the progress after only one week.
Ligia S.
⭐ ⭐ ⭐ ⭐ ⭐
Learning English with a native speaker is the best choice you can make. Native English School teachers have helped me overcome my fear of speaking English to someone and also improve my pronunciation. A native English speaker does not judge you when you are wrong, but encourages you and appreciates you for any progress, and that gives you confidence.
Alina V.
⭐ ⭐ ⭐ ⭐ ⭐
Thank you, for your charisma, enthusiasm, patience, joy and confidence you bring in English classes, the way you share knowledge, the way you make English friendly, easy, lovely. My son is more confident, he has the courage to speak, due to your "magical" practice and games, even in public. This is what I want more, to have a correct approach of the language, to have a good accent, to love English classes.
Carmen N.
⭐ ⭐ ⭐ ⭐ ⭐
My son came back on Friday evening from the summer camp and on Saturday he took his Fun Starters and started to solve the exercise telling me that he missed classes and needed to recover information. That was nice, he liked the English course with Jeremy and he made a foreign friend on holiday and realized how important English is.
Ana Maria S.
⭐ ⭐ ⭐ ⭐ ⭐
We are very happy seeing her so enthusiastic about English classes and definitely her progress is evident. During our vacation she was willing to have conversations in English with foreign people. So, thank you for that and many thanks to our teacher!
Selena P.
⭐ ⭐ ⭐ ⭐ ⭐
My daughter has improved her English tremendously since she started with Native English School and we are looking forward to the next school year.
Diana B.
⭐ ⭐ ⭐ ⭐ ⭐
I was positively surprised by my daughter the other day when she was trying to have a conversation with a girl in English.
Ioana L.
⭐ ⭐ ⭐ ⭐ ⭐
It's super easy! Fill out the form, choose an available time slot that fits into your schedule, pay at checkout!

The evaluation will take place via Zoom, with one of our native teachers, and lasts around 30 minutes.

Get your first lesson FREE once you register for class!