Online English. Native teachers. A Fun & Fast Investment in Your Future!
International experience.
Unlike other centres we employ only degree qualified native teachers with a minimum of 5 years teaching experience!
A native teacher ensures that the whole lesson is undertaken in English to maximise the level of learning in class.
All our teachers are what we call "professional expat teachers", they have travelled the globe to work at top International Schools, experiencing many different cultures along the way! This experience has developed a teaching style and method unique to our centre that will help you learn English as fast as a native!
The four pillars of our school

Qualified native Teachers. International experience.
This experience has developed a teaching style and method unique to our center that will help you l…READ MORE

Quick learning. Unique tools.
Our lessons do not feel like a typical English class! They are fun and interactive without the need…READ MORE

Real people. Real topics. Real benefits.
We aim to create a knowledge sharing community, encouraging our students to initiate discussions a…READ MORE

On your schedule. All year round for competitive edge.
Our centre does not close over school holiday periods, being open an entire calendar year in order…READ MORE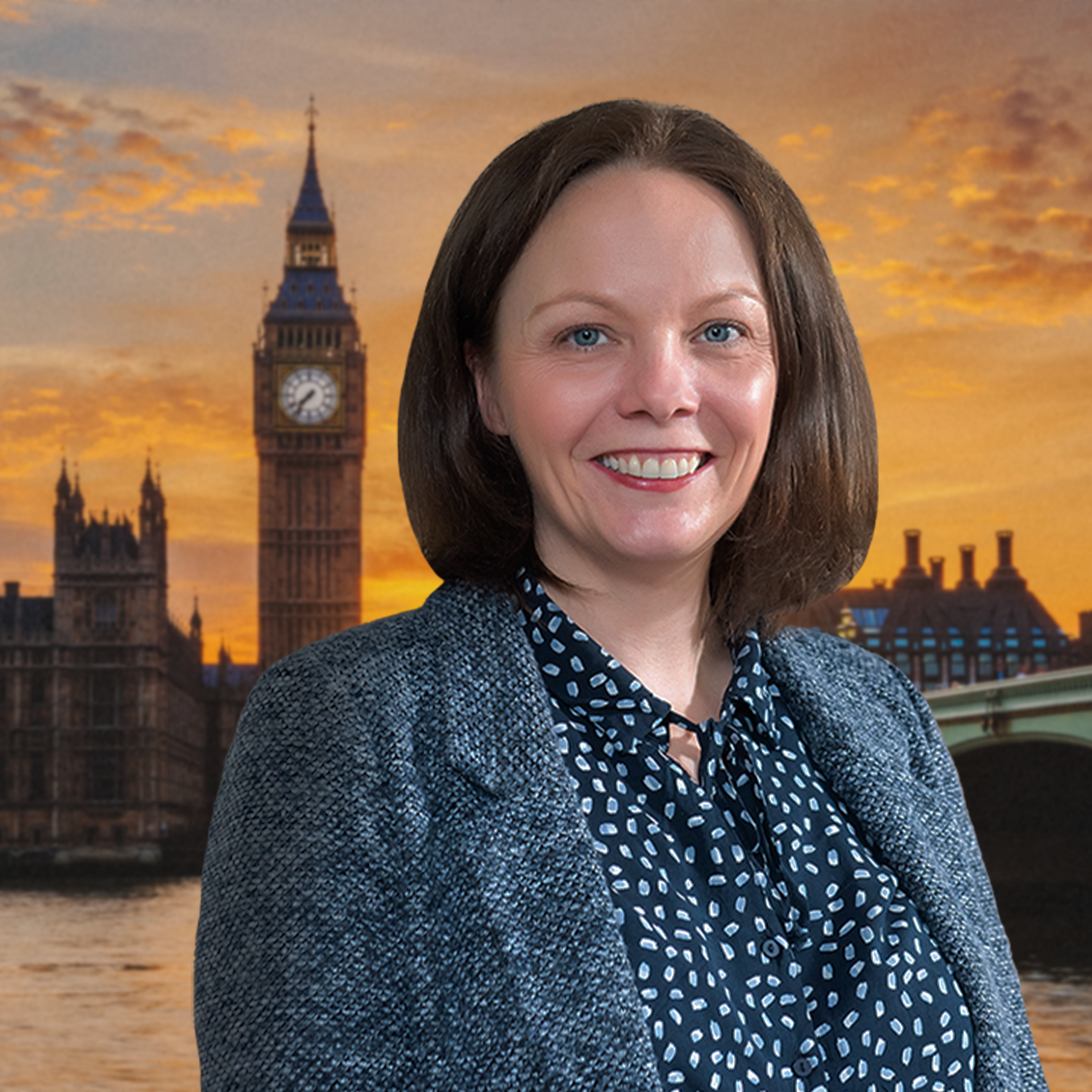 Founder, coordinator, english teacher with +15 years of experience
Samantha Teasdale, born in Cheshire, United Kingdom, moved to Romania in 2012. With a passion for teaching and over 15 years teaching experience, Samantha decided in 2018 to realise one of her dream projects and opened her second language centre, Native English School, in the heart of Bucharest.
"My name is Samantha Teasdale. Originally from the UK, I moved to Romania with my husband, dog and small daughter, Anna, in 2012. Previously from a Customer Relations, PR and Marketing background, I qualified as a TEFL Teacher in 2010 and since then have had the wonderful opportunity to teach English to countless Romanian children and adults. Just as my family has grown since moving here (I now have 2 kids, 2 dogs and a cat!), so has my love for this country and its people and I'm proud to call Bucharest, Romania my home."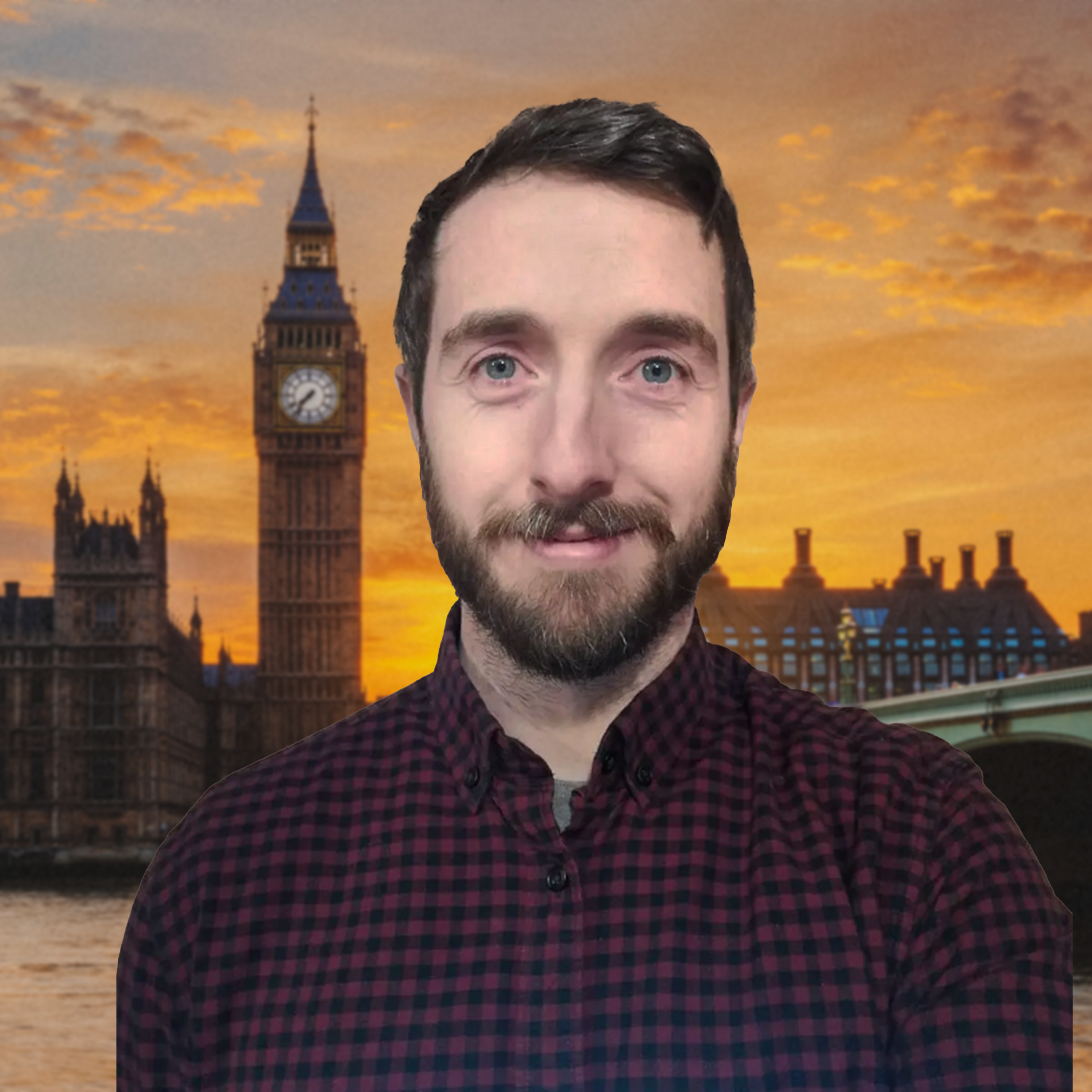 English teacher with +6 years of experience
John Cullen was born and raised in Ireland. He has a Bachelor degree in English Literature, Masters degree in Marketing, and is TEFL certified.He decided to become a teacher while rebuilding schools in Nepal after the earthquake in 2015. The following year, John came to Romania to oversee an English teaching project in a school for children with learning difficulties, and he fell in love with the country.
He moved to Brasov in 2017 and lived there for three years before returning to Ireland. Aside from Romania, John has also taught English in Switzerland, Tanzania, and Nepal. He began teaching English online in 2018 and loves every minute of it.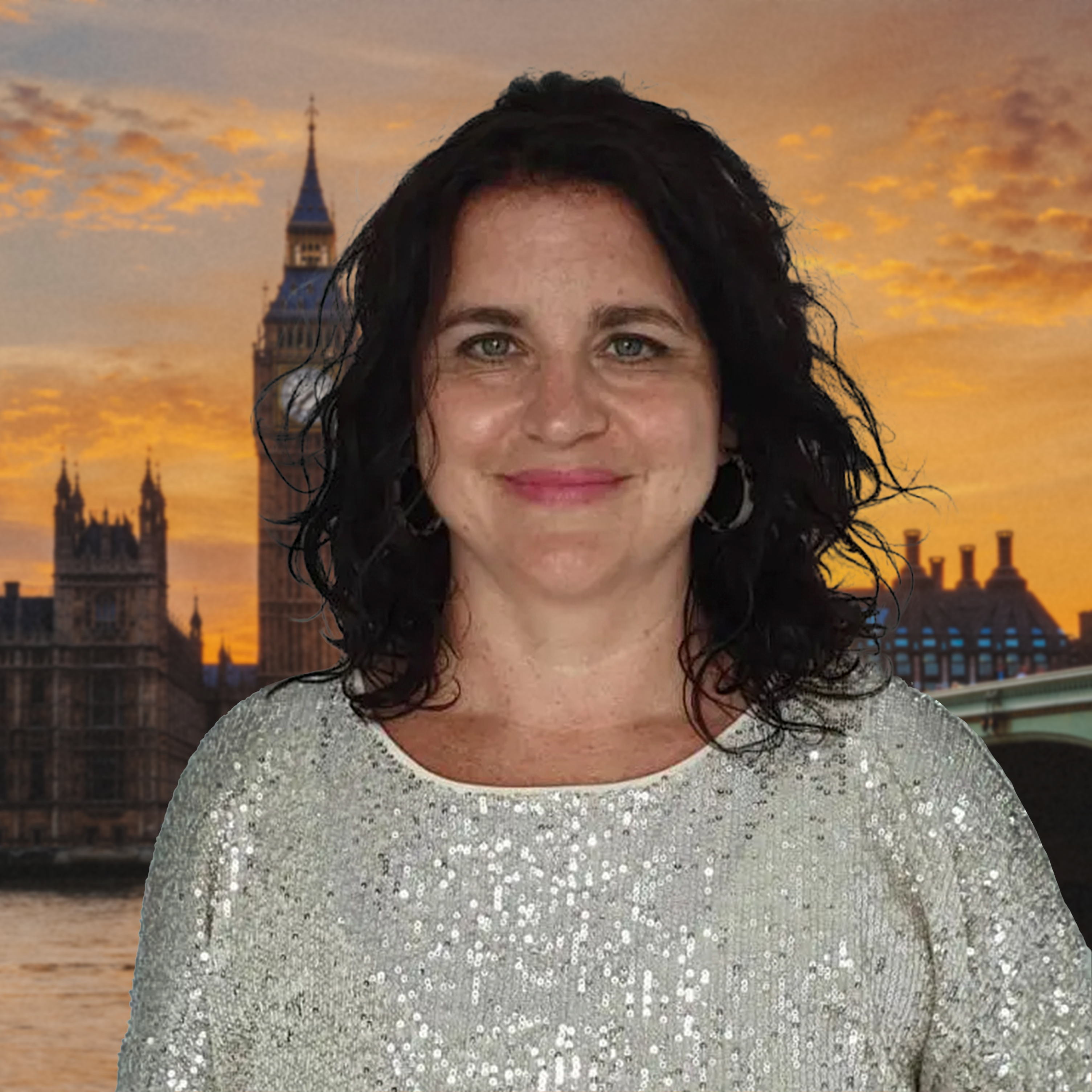 English teacher with +5 years of experience
Claire Melinte was born and raised in Hertfordshire, England. She has a History degree from Sheffield Hallam University, is TEFL certified and has over 5 years experience of teaching English.
In 2007 Claire moved to Romania to set up a charity organization, 'Asociația Bunul Samaritean', caring for disabled adults and vulnerable children in Galati.
Since then her teaching experience has been both vast and varied, with private and group lessons for young learners, teens and adults.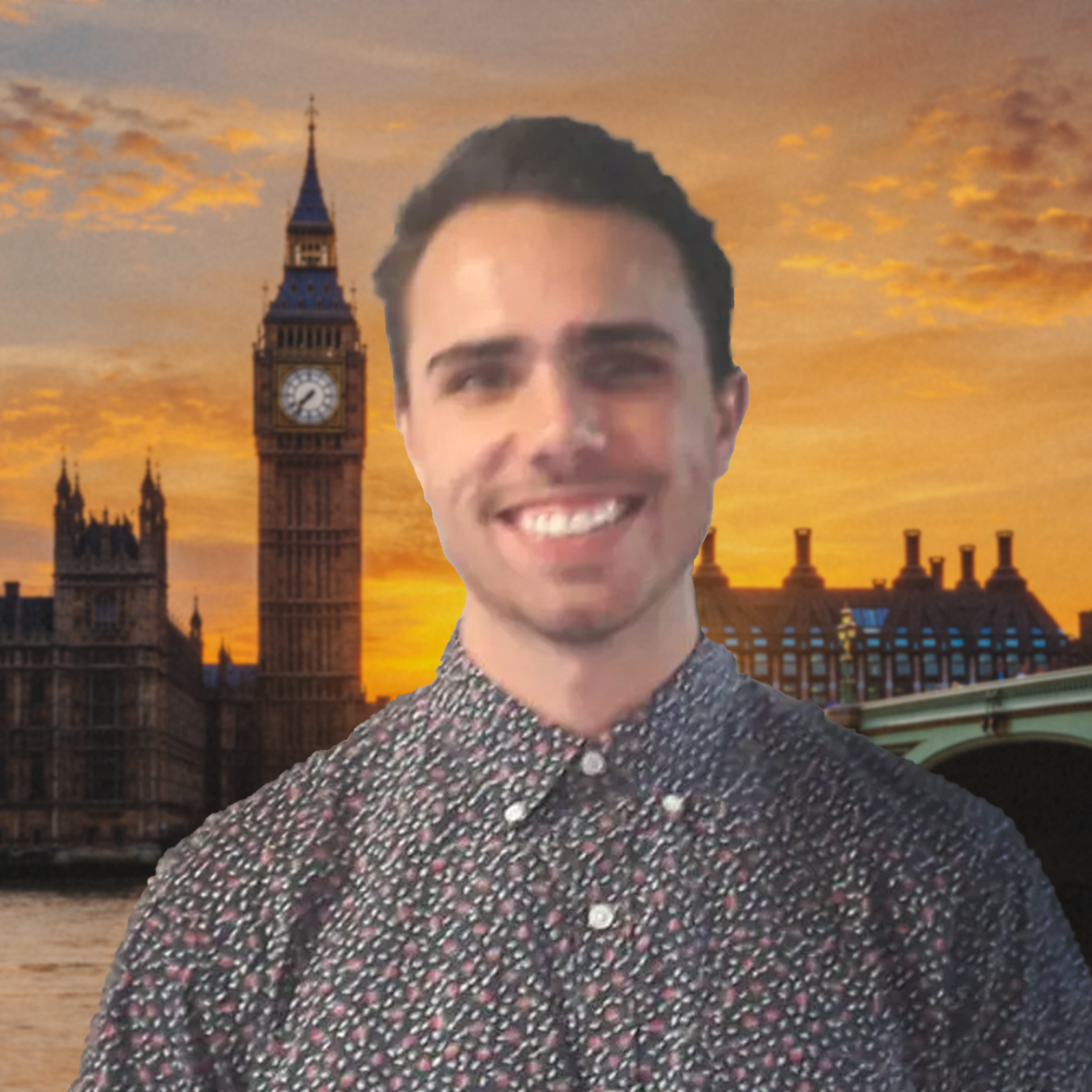 English teacher with +7 years of experience
Jeremy Closs is a qualified teacher from California, United States. He moved to Romania in 2019 after meeting his now Romanian wife Adina at University in the United States.
Jeremy is a highly capable teacher, with extensive experience of teaching English, Maths and Science. 
Jeremy is passionate about teaching and in his spare time volunteers at Teen Challenge Romania, helping teenagers and young adults learn English and social integration.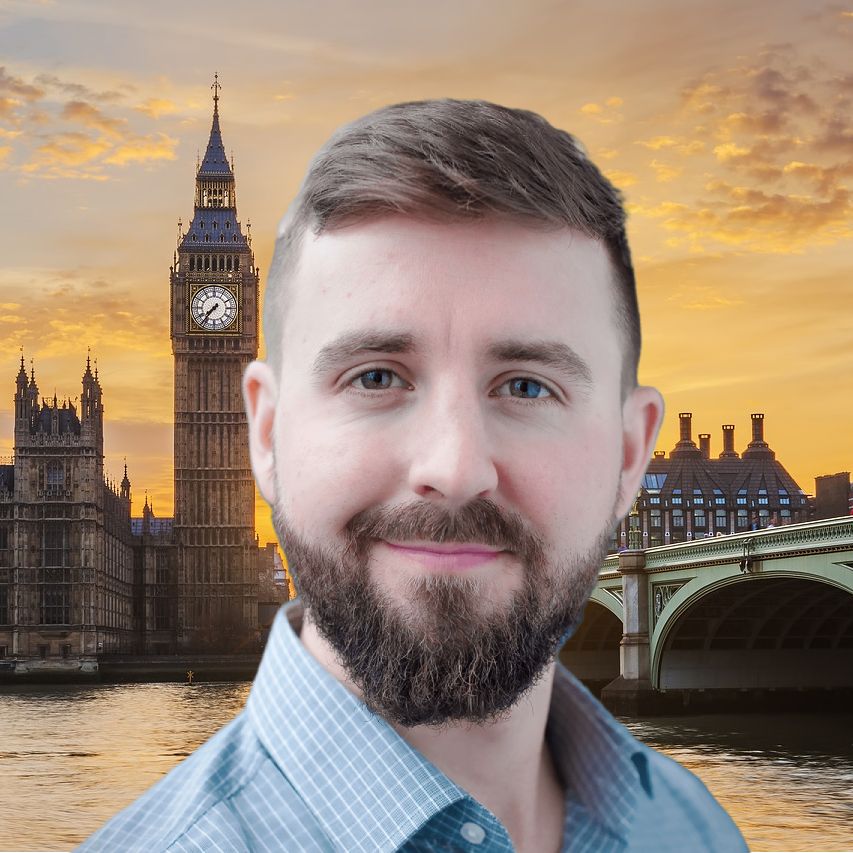 English teacher with +5 years of experience
Tim Appleby, of duel British and Canadian citizenship, was born in Oslo, Norway and grew up in Surrey, England and Alberta, Canada. He holds a BFA in New Media from the University of Lethbridge in Alberta and his previous careers, prior to teaching, were in Film Production and Corporate Audio Visual Industries in Vancouver.
He made the move to Bucharest in 2022 for the change in scenery and to be with his partner, a primary school teacher at one of Bucharest's International Schools. Coming from a family of teachers, he also found a love for teaching English first from volunteering at an orphanage in Maputo, Mozambique in his gap year and then later on tutoring children of Norwegian expats based in Canada. Tim has extensive experiencing teaching preschool children aged 4-7 years both in Bucharest and from a variety of different language backgrounds. He is currently completing his TEFL and will be taking the Cambridge CELTA course over the summer.
When he is not teaching, volunteering or taking teaching courses, Tim can be found making music, art and graphics or up in the mountains trail running, climbing or skiing.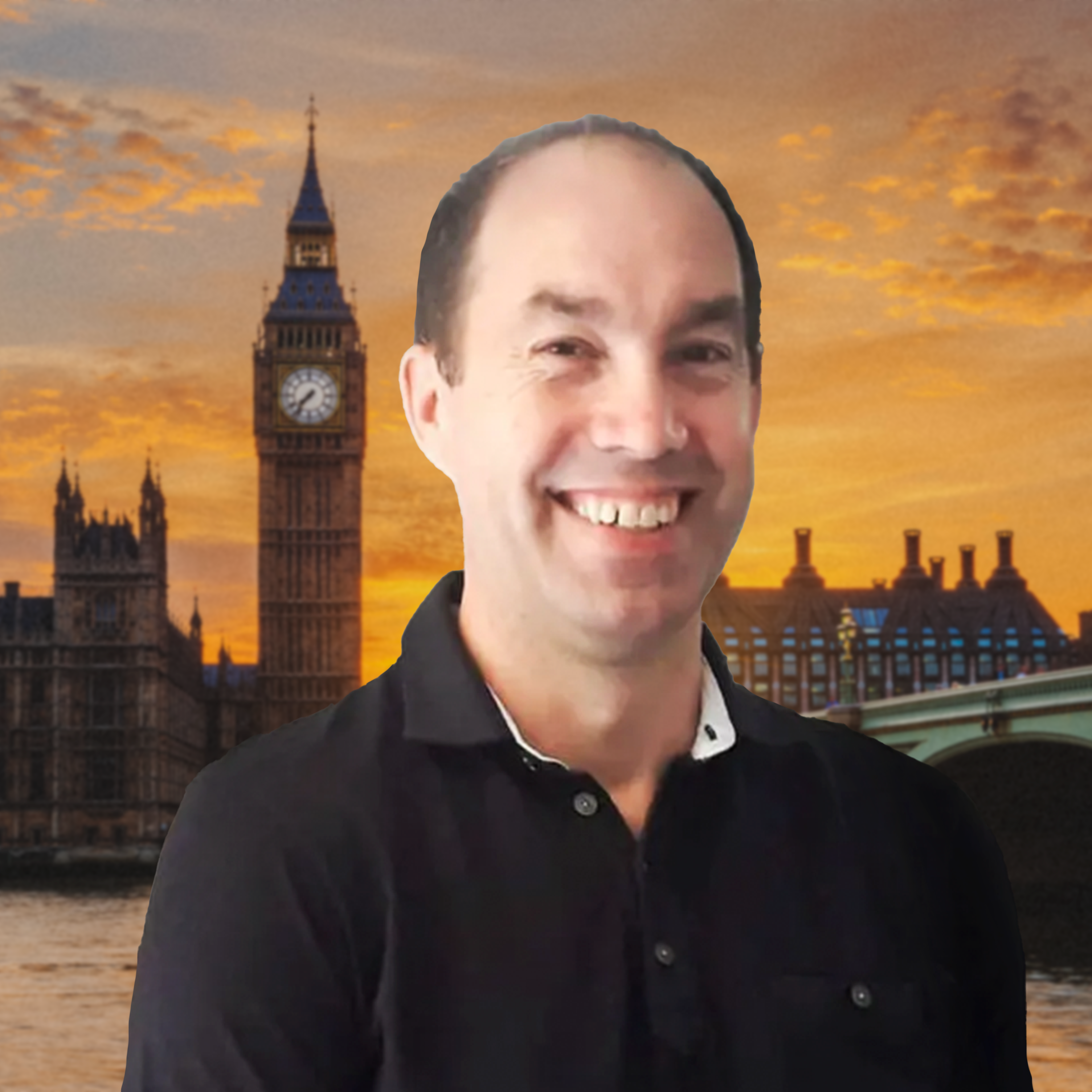 English teacher with +12 years of experience
Garry Baker, originally from Bristol in the UK, moved to Romania in 2018.  Garry has been teaching English for over 12 years, with experience at various international schools around the world, including in Bahrain and Thailand.
He started out in the newspaper industry in his home town of Bristol, England but fell in love with teaching once he and his family moved abroad.
Garry has experience teaching Information and Communication Technology and Physical Education as well as Learning Support and English as a Second Language and has since expanded his knowledge by completing a 120 hour TEFL certificate.
His other passion is football where he has obtained a Level 2 English Football Association certificate and coaches children from the age of 5 to 15, here in Bucharest.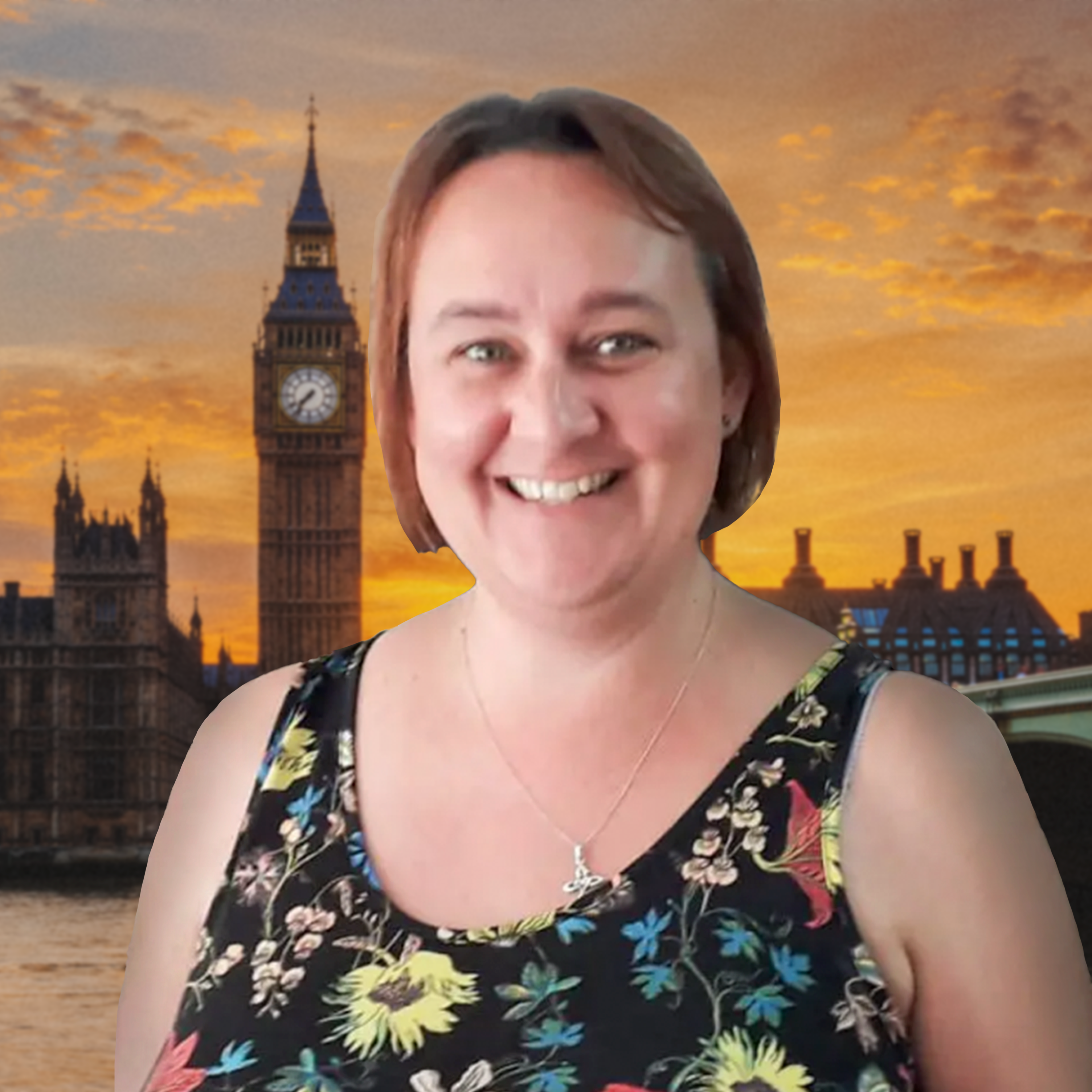 Summer school teacher with +10 years of experience
Cath O'Shea, originally from Bristol, South West England, moved to Bucharest in 2011. Cath has 10 years of experience teaching English as a second language to kindergarten and primary school age children. She has worked at the Bucharest Christian Academy and various language school in Bucharest. 
Cath also volunteers at a Christian non profit organisation called Refuge Centre where she works with children in the orphanage or government run apartments in sector 5 of Bucharest.
In her spare time, Cath  enjoys going to the cinema or to the local park near where she lives. She also attends the International Church of Bucharest where she helps to run a Sunday school group.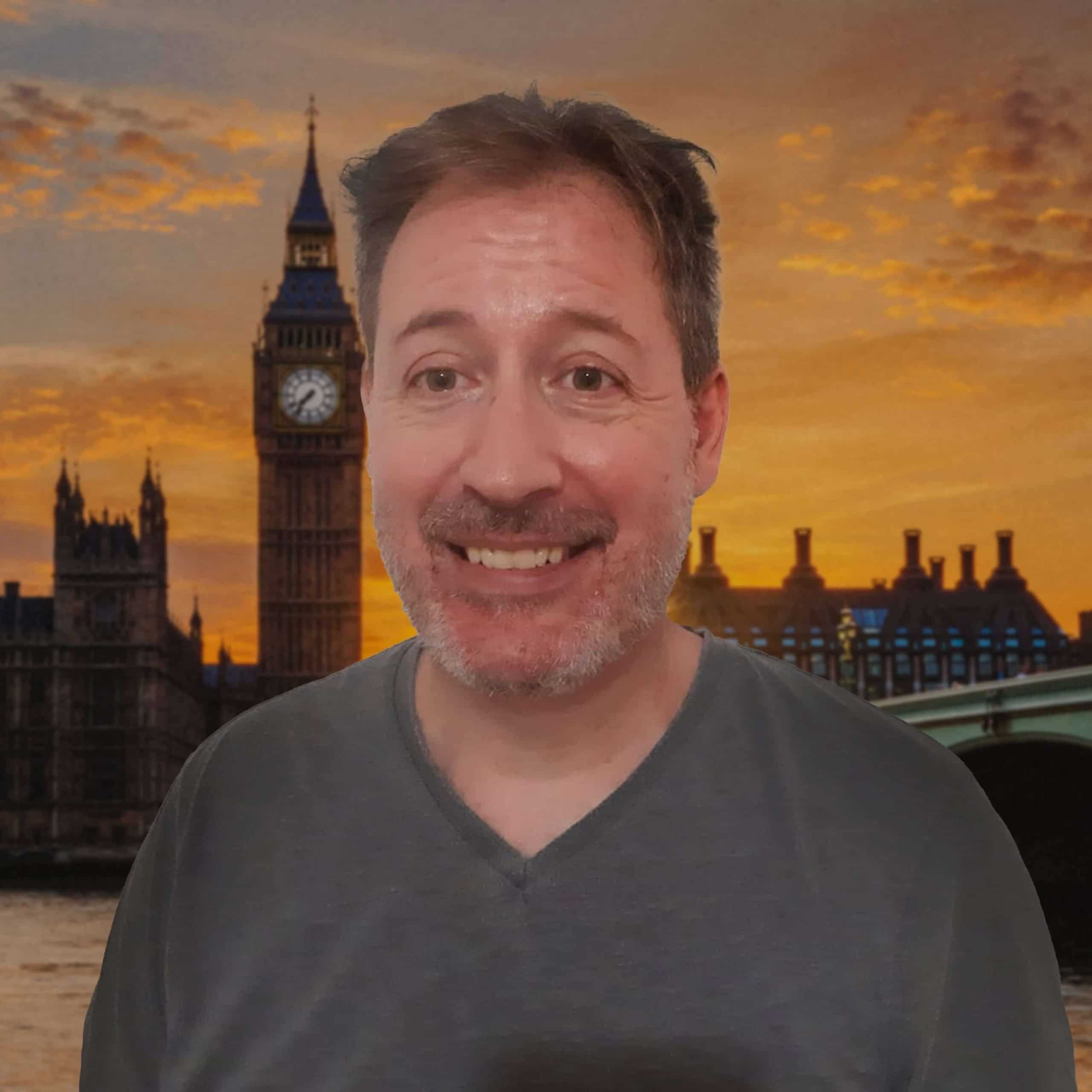 English teacher with +20 years of experience
Mark Eady, born in Palmerston North, New ZeaIand, moved to Romania in 2013. He holds a Bachelor's Degree in Child Studies and has 20 years of teaching experience in Canada, United Kingdom, Norway and Romania. Mark has taught various age groups from early years (ages 3-5) up to adults in state schools, international schools, private tutoring lessons and online lessons. 
In his free time, Mark likes travelling around Europe as well as watching sports from all around the world. 
He has a pet cat, Drăguța, and also enjoys helping street cats stay healthy and safe.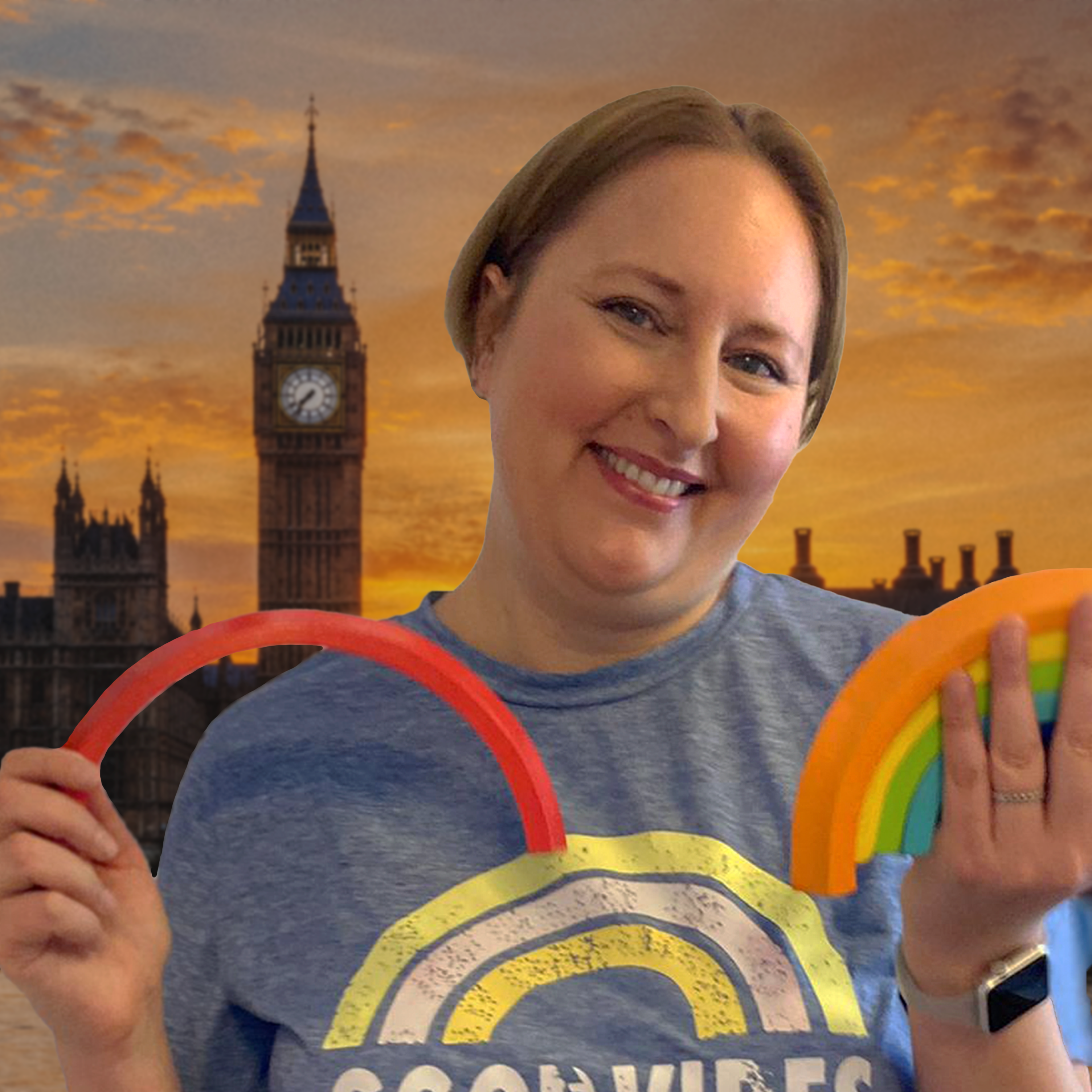 English teacher with +10 years of experience
Janae Passer, originally from Idaho in the United States, is a professional expat and qualified TESOL Teacher from the University of Colorado. She has lived in Europe for 9 years, 4 of which she spent in Bucharest. Janae has taught in the US, Germany, and Czech Republic and is currently pursuing the MA in TESOL. 
Teaching English is a passion of hers. She enjoys making learning fun and innovative. She loved living in Romania and still misses the food, wine, and the Black Sea! 
Janae currently lives in the Czech Republic with her family and Czech cat.
Meet our students and teachers bellow:
I heartily recommend it! Samantha is a beautiful soul and very attentive with the children! The activities are attractive, the children relaxed and always excited about what they have to do next during the class!
Ruxandra I.
⭐ ⭐ ⭐ ⭐ ⭐
Samantha is very dedicated and the children are learning British English through playful creative activities! During class the atmosphere is nice and relaxed, and the children happily attend it! I gladly recommend it!
Claudia S.
⭐ ⭐ ⭐ ⭐ ⭐
I am very happy to have discovered Native English School! The atmosphere is welcoming! I've chosen Summer School classes and could see the progress after only one week.
Ligia S.
⭐ ⭐ ⭐ ⭐ ⭐
Learning English with a native speaker is the best choice you can make. Native English School teachers have helped me overcome my fear of speaking English to someone and also improve my pronunciation. A native English speaker does not judge you when you are wrong, but encourages you and appreciates you for any progress, and that gives you confidence.
Alina V.
⭐ ⭐ ⭐ ⭐ ⭐
Thank you, for your charisma, enthusiasm, patience, joy and confidence you bring in English classes, the way you share knowledge, the way you make English friendly, easy, lovely. My son is more confident, he has the courage to speak, due to your "magical" practice and games, even in public. This is what I want more, to have a correct approach of the language, to have a good accent, to love English classes.
Carmen N.
⭐ ⭐ ⭐ ⭐ ⭐
My son came back on Friday evening from the summer camp and on Saturday he took his Fun Starters and started to solve the exercise telling me that he missed classes and needed to recover information. That was nice, he liked the English course with Jeremy and he made a foreign friend on holiday and realized how important English is.
Ana Maria S.
⭐ ⭐ ⭐ ⭐ ⭐
We are very happy seeing her so enthusiastic about English classes and definitely her progress is evident. During our vacation she was willing to have conversations in English with foreign people. So, thank you for that and many thanks to our teacher!
Selena P.
⭐ ⭐ ⭐ ⭐ ⭐
My daughter has improved her English tremendously since she started with Native English School and we are looking forward to the next school year.
Diana B.
⭐ ⭐ ⭐ ⭐ ⭐
I was positively surprised by my daughter the other day when she was trying to have a conversation with a girl in English.
Ioana L.
⭐ ⭐ ⭐ ⭐ ⭐
It's super easy! Fill out the form, choose an available time slot that fits into your schedule, pay at checkout!

The evaluation will take place via Zoom, with one of our native teachers, and lasts around 30 minutes.

Get your first lesson FREE once you register for class!